October 30 has been proclaimed BC Non-Profit Day – to honour the impactful work of non-profit organizations and gain a deeper understanding of their vital role in supporting communities.
BC Non-Profit Day serves to highlight the sector's significant but often overlooked contribution to the social and economic fabric of our province – celebrate the frontline champions who work for charities and non-profits in our communities and recognizes the real people who make a difference with their time, talent, imagination, and skills.
BC Non-Profit Day also shines a light on the scope and breadth of the sector and motivates people interested in careers dedicated to advancing social change.
Recognition of the sector complements the ongoing collaborative efforts and partnerships that non-profit and charitable organizations maintain with the government, reinforcing their vital role in our communities.
The sector's inherent strength is its grassroots proximity and responsiveness to community needs by delivering essential programs and services – and as a result, they are well positioned to help inform government policies, programs, and funding decisions.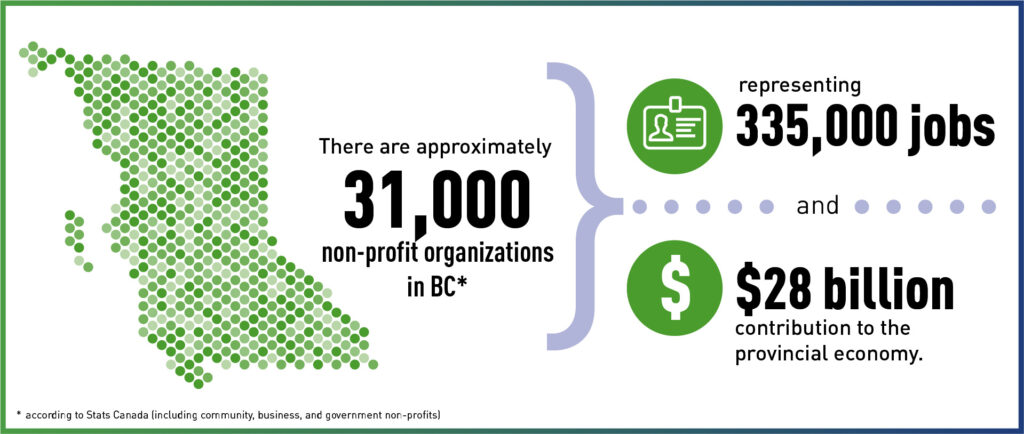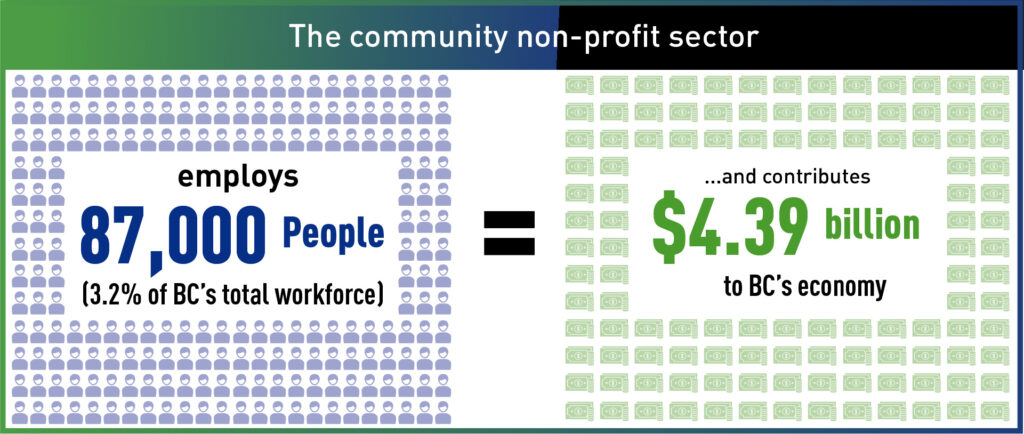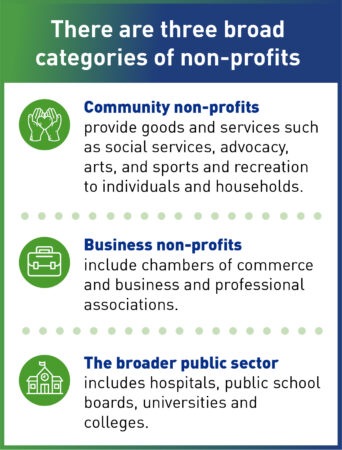 There are approximately 31,000 non-profit organizations in BC, when factoring in all community, business, and government non-profits – representing 335,000 jobs and a $28 billion contribution to the provincial economy.
Government-affiliated non-profits include hospitals, public school boards, universities, and colleges.
Business-oriented non-profits include chambers of commerce, as well as business and professional associations.
The community non-profit sector employs 87,000 people and contributes $4.39 billion to BC's economy. These organizations offer a wide range of services, including support for seniors, childcare, youth programs, arts and culture, sports, food security, housing, health, emergency response, environment, religion, law and advocacy, Indigenous-led programs and champion Justice, Equity, Diversity, and Inclusion (JEDI) initiatives.
Main NSCR